Paralegal Services in Victorville, CA
Did you know you can get affordable court documents prepared without an attorney? Let our document experts and family law paralegals help you conveniently complete your legal paperwork, including divorce, spousal support, legal separation, small claims and more. We'll save you time and money.
Your Affordable Family Law & Divorce Paralegal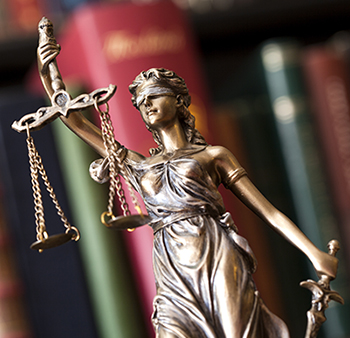 If you're looking for help with legal document preparation in Victorville, Apple Valley, Hesperia, San Bernardino, and San Bernardino County, CA and the surrounding area, look no further than Able 2 Help Services. Our name says it all. Since 2001, we've been helping people like you prepare your legal forms properly and completely, to avoid expensive attorney fees. With 34 years of experience offering paralegal services in Victorville, CA, our staff will handle your divorce, spousal support, legal separation, small claims, adoptions, custody, and living trust documentation quickly and accurately. We'll take the burden off you, saving you time and money.
At Able 2 Help Services, we welcome walk-ins for same-day services, and we also offer weekend appointments and payment plans to best serve our customers. Our legal document and paralegal services are supervised by knowledgeable, practicing attorneys who are able to assist you if you have legal questions. Our staff cannot give you any legal advice.  We pride ourselves on the level of care we give to each and every client. With us, it's not just a job; we truly care. Think of us next time you need help with legal forms. We're friendly, affordable and here to help—just when you need it most. Take a look at just a few more reasons we're so widely recommended by those who have utilized our services before:
We're a certified divorce paralegal with over 34 years of experience.
We're more reasonably priced than most attorney fees!
We're a locally-owned and operated business, serving our community.
Weekend appointments and walk-ins are welcome.
Trust the experts
Let our family law paralegal experts take care of your legal document needs. It's easy—just give us your name and contact information and we'll take care of the rest.
---
Providing assistance with legal forms to:
Victorville, CA
San Bernardino County, CA
San Bernardino, CA
Apple Valley, CA
Hesperia, CA
Barstow, CA
Chambless, CA
Kelso, CA
Cima, CA
Baker, CA
Fort Irwin, CA
Searles Valley, CA
Big Bear Lake, CA
Adelanto, CA
Phelan, CA
Helendale, CA
Hinkley, CA
Yermo, CA
Landers, CA
Needles, CA
Lucerne Valley, CA